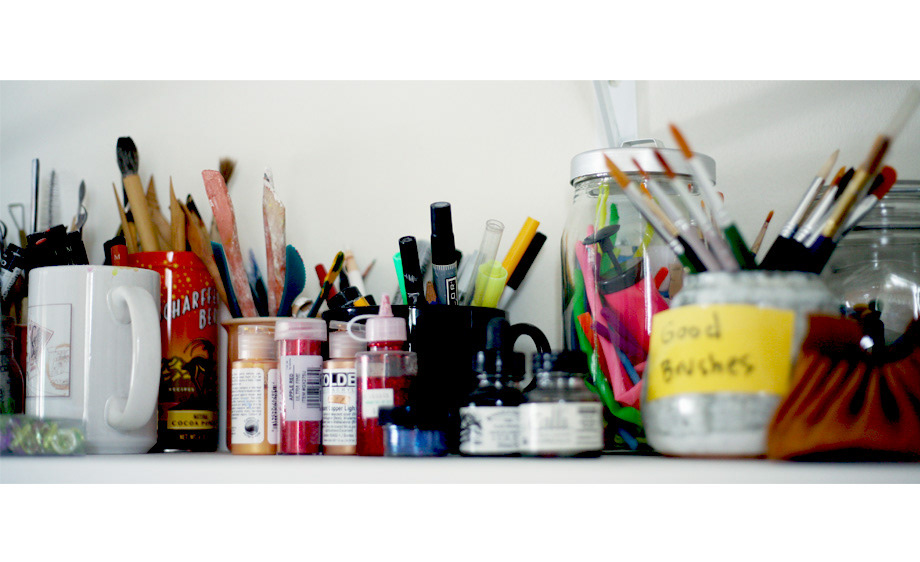 Some things are facts.
Dabbled in classical music, played Viola in a chamber music orchestra for a while.
It was nice but not her thing. Studied Modern dance but got a bachelor's degree in Industrial Design. Wrote and illustrated children's books. Taught music and creative writing at the coolest kids' art school in the world, which is hidden in a beautiful park in São Paulo.
Moved to New York City in 1994

.
Got hooked by computer animation. Her first short film "the Tapir" won six international prizes. Worked as an animator at Blue Sky Studios. Went back to puppetry (an old passion) and started working on a series of three dimensional illustrations. Designed a series of 5 books about arts, which she also wrote and illustrated. Some of them won some pretty damn cool awards in Brazil:  was a Premio Jabuti finalist twice, won first place for her book "A arte da Animação" for best Illustration. Also, her book "Teatro" won the Associação Paulista de Críticos de Arte prize for best children's book. 
Moved to San Francisco, California, in 1999.
Worked for PDI/DreamWorks, Wildbrain Inc and Tippett Studio. Freelanced at Laika and Giant Killer Robots. Worked on some feature films, and some short films, and most recently, some augmented reality projects as well. Played music around town with two Brazilian music bands, and had fun for a while pretending to be a singer. 
Currently works as a freelance animator and illustrator, and as an Associate Professor in the Animation/Illustration Program, in the Design Department of San Jose State University.
Still doesn't know what she wants to be when she finally becomes a responsible grown up.